By default it uses raw .avi which takes a lot of space and will not play on a lot of systems.
It's best to change the codec to something like MP4.
Step 1.) File -> Preferences -> Screencast in Kazam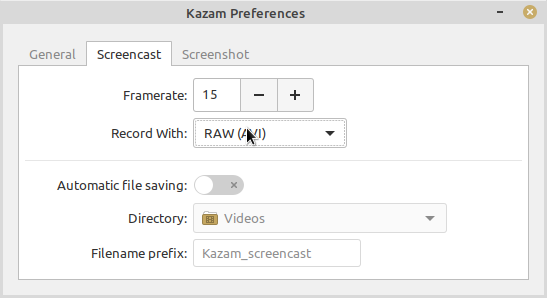 Step 2. ) Change Record With: to H264 (MP4)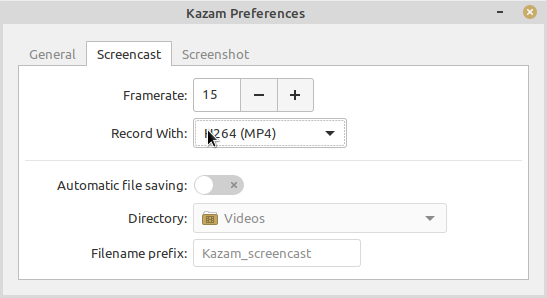 After that you'll be able to record with a lower file size and have videos that play and work on most platforms.
Tags:
kazam, recording, solutionby, default, avi, codec, mp, preferences, screencast, ll, videos, platforms,