Virpus Review/Scam/Complaint
Virpus is advertised on LEB (lowendbox.com). My initial payment was refunded after days of not receiving the VPS, but two subscrption payments went through and I only received notification after the second one. They ignored the requests in the ticket and by e-mail for a refund and even escalated the PayPal dispute that "we're assuming this is for a service that was provided" (when they obviously know otherwise by their own system).
Virpus is known to take money from customers by also falsely claiming TOS violations, and aside from that is known to lose customer data and be extremely unreliable.
You can see my account status in the screen below, it clearly shows a credit balance yet Virpus ignored my requests for a refund and even lied to PayPal and said the service was provided.
Virpus Networks Scam Proof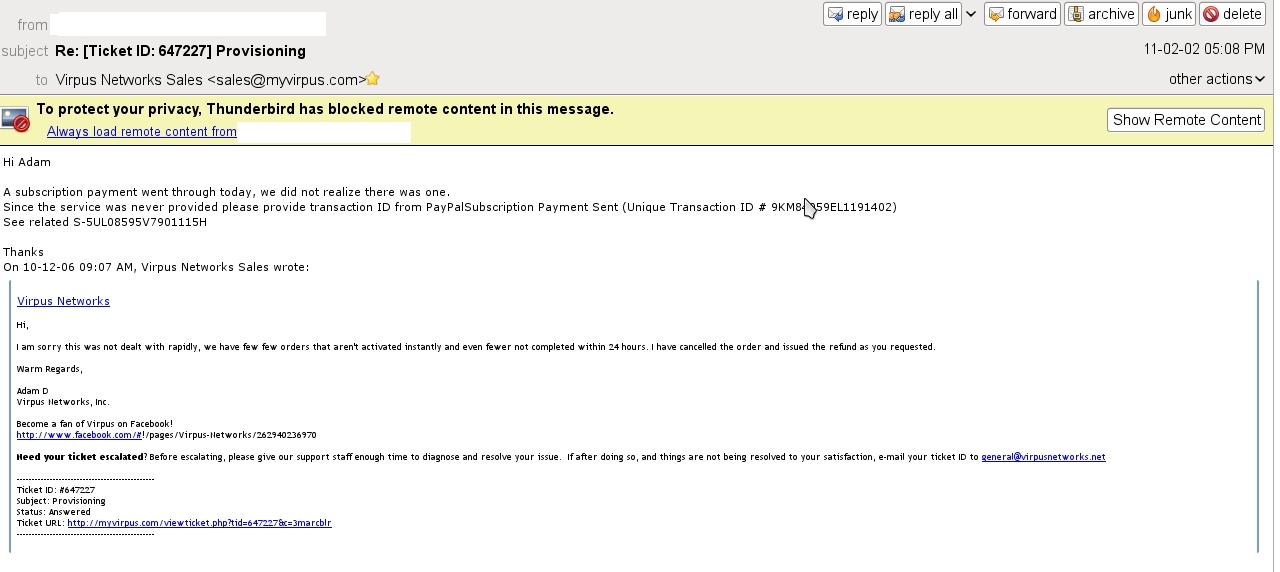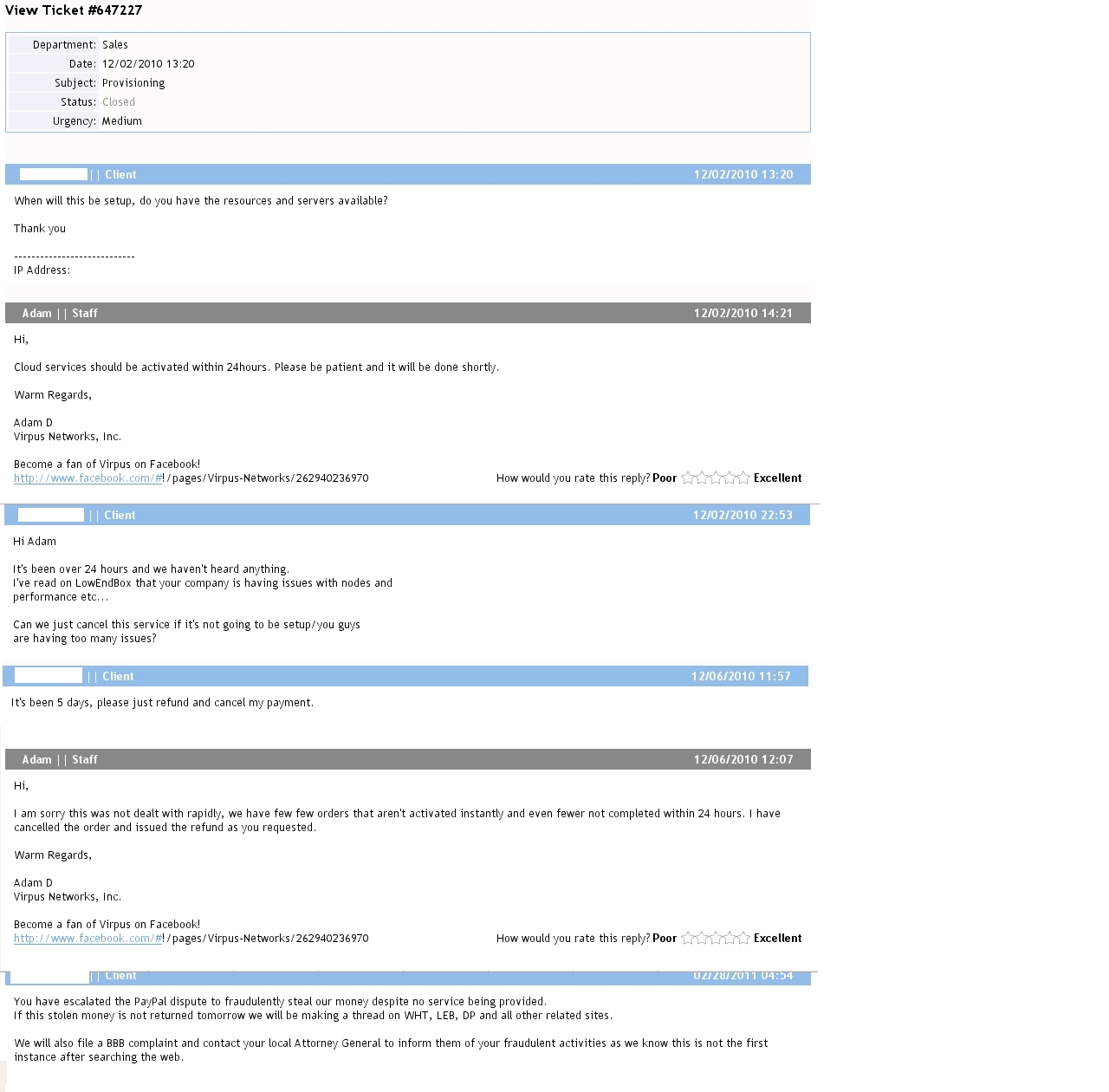 Links to Virpus complaints/reviews/scams:
www.blackhatworld.com/blackhat-seo/shit-list/257359-virpus-scammed-me-proof-scam-method-inside.html
Tags:
virpus, complaintvirpus, complaint, advertised, leb, lowendbox, initial, refunded, receiving, vps, subscrption, payments, notification, ignored, requests, refund, escalated, paypal, dispute, quot, provided, falsely, claiming, tos, violations, unreliable, networks, links, complaints, reviews, scams, www, blackhatworld, blackhat, seo, scammed, method, html,