Just install these packages and restart the VM:
1.) Enable guest-utils on the host side:
sudo apt install virtualbox-guest-utils virtualbox-guest-x11

2.) Enable guest editions on the VM side
This must be done for each VM that you want to have the guest additons for accelerated GPU performance and for drag and drop/clipboard sharing
First insert the Guest Addtions CD image
The installer should popup, complete the installation as directed by the installer.
Enable Shared Clipboard and Drag and Drop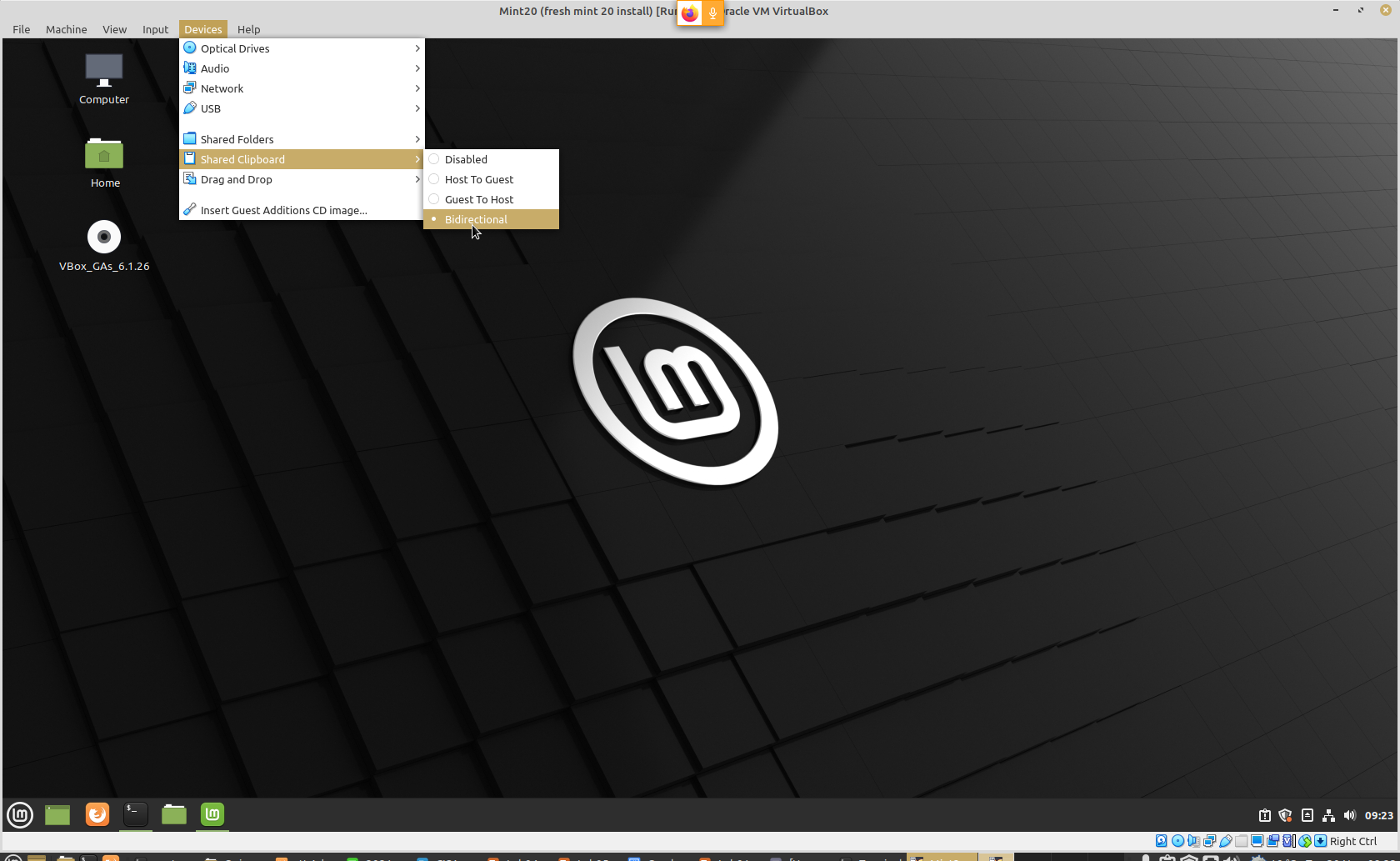 Remember that you have to restart the VM for this to actually work.
Tags:
virtualbox, vbox, install, utils, guestutils, clipboard, ubuntu, mint, debian, linuxjust, packages, restart, vm, enable, sudo, apt, editions, additons, accelerated, gpu, insert, addtions, installer, popup, installation, directed,