Just hit **# on the keypad and the CIPC will enable the button in settings for a factory reset. Sometimes the phone may run into issues or may be unable to register to another tftp server (eg. another CME or CUCM server) due to a bug or maybe due to the security settings tying it to a specific server.
Step 1 - Click Settings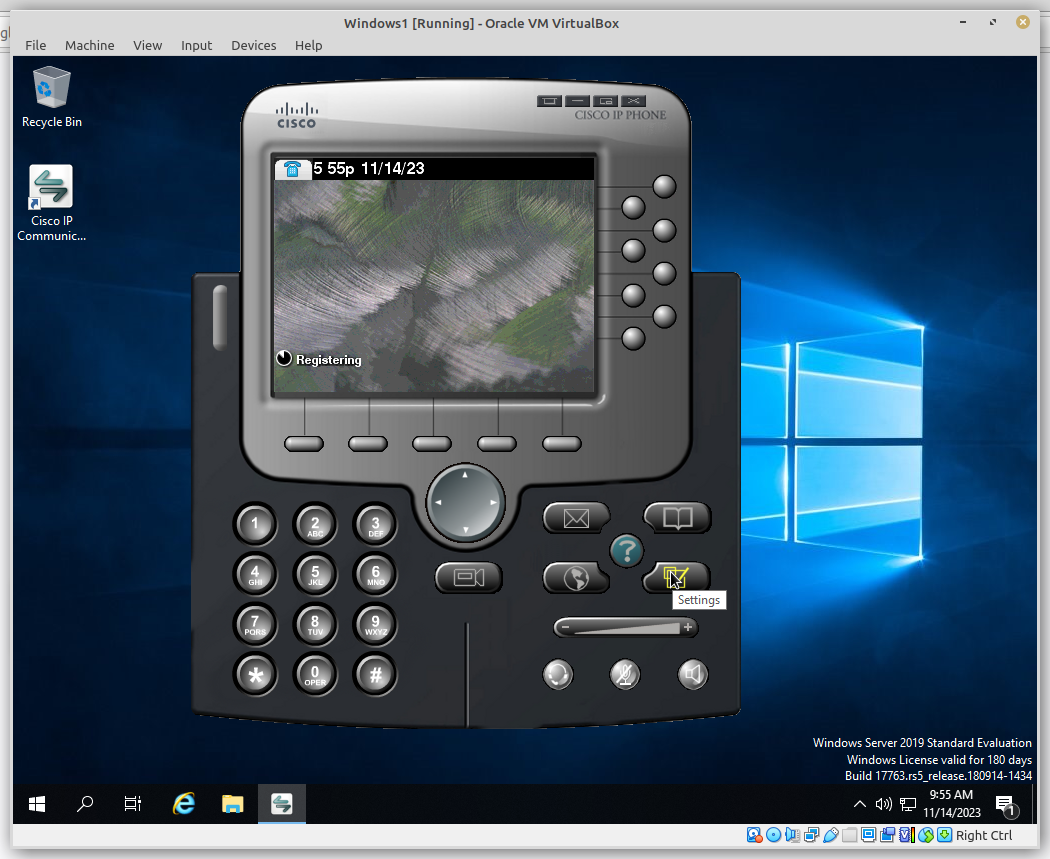 Step 2 - Hit "**#" on the keypad
Below is how things look when the phone is still locked.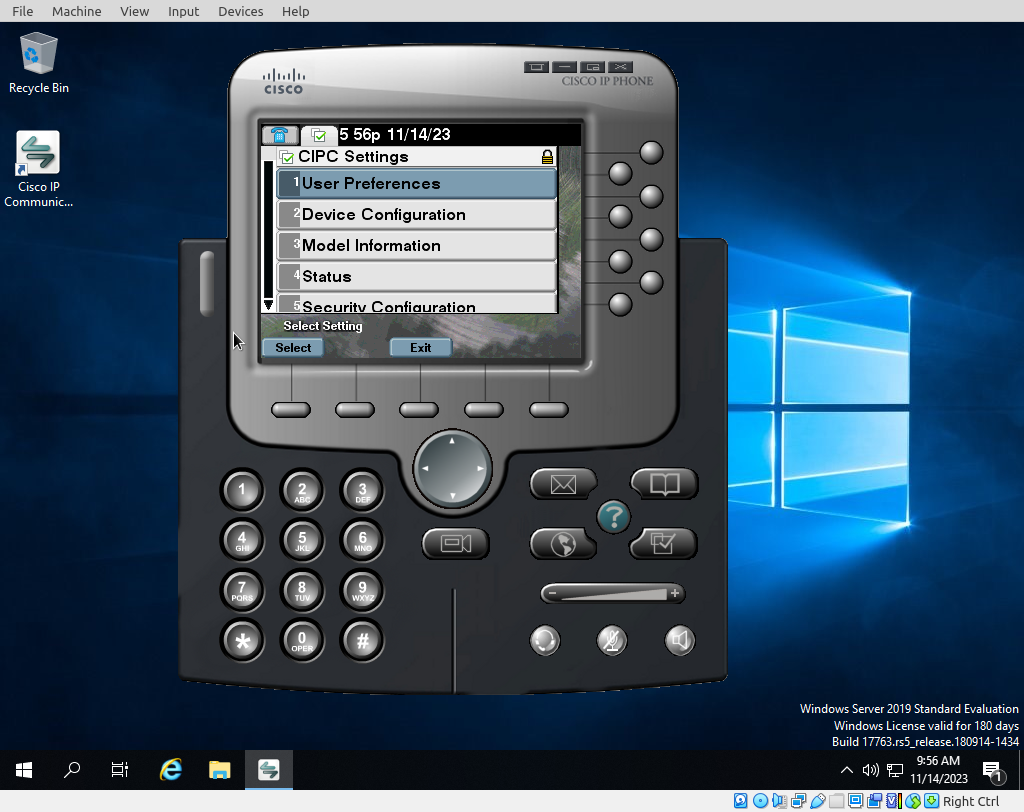 After hitting **# you will see the "Erase" button appear like below: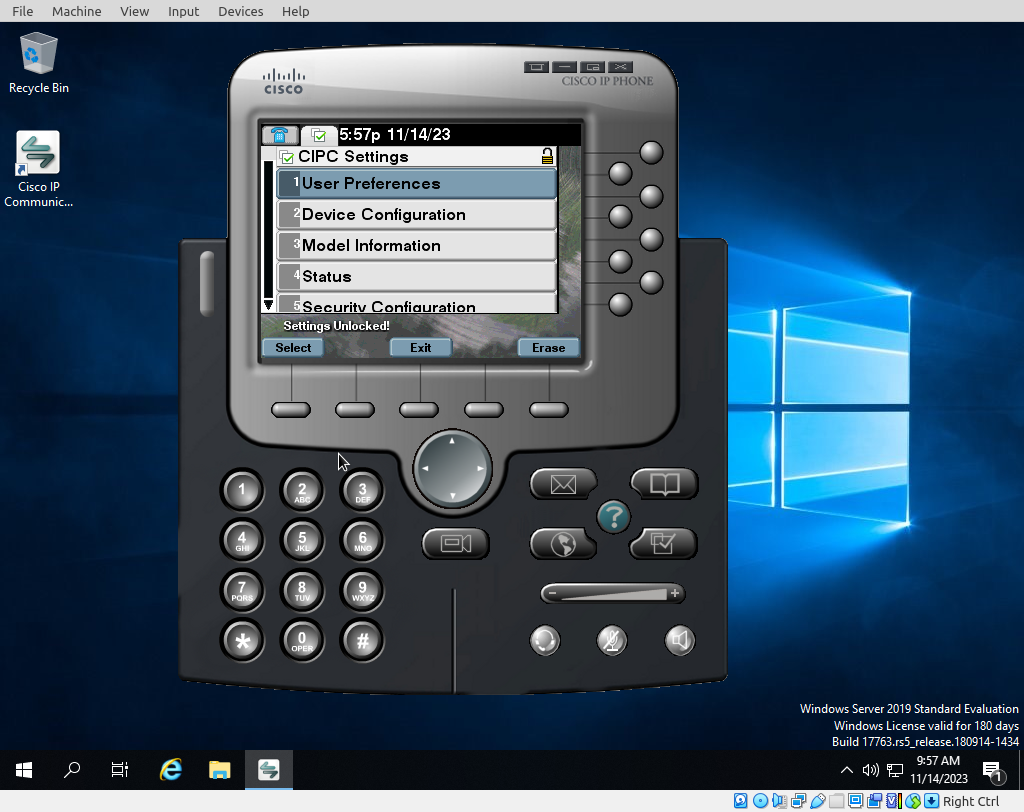 Click the "Erase" button and it will be reset.
Tags:
reset, cipc, cisco, ip, communicator, cme, cucm, callmanagerjust, keypad, enable, settings, factory,