Usually LIbreoffice gets it right, but if it opens a normal English CSV as UTF-16 by default and shows Asian languages, you'll have ot manually open to fix it (don't double click the file from the File Manager).
Solution - Manually Open the File After Opening LibreOffice Calc
You'll see it is defaulting to UTF-16 which breaks everything.
Click the dropdown for "Character set:" and then select UTF-8.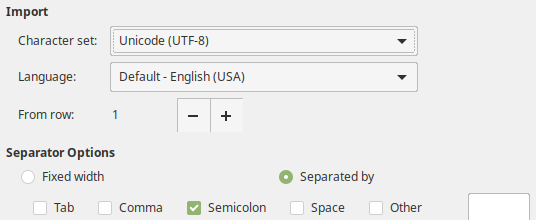 After this your CSV should open and display correctly.
Tags:
libreoffice, calc, csv, spreadsheet, asian, characters, fixusually, utf, default, languages, ll, ot, manually, defaulting, dropdown, quot, select, display, correctly,