Just an FYI that the installer ignores your selection of Boot Loader, as it was intended for MBR/Legacy. The installer horribly, even when choosing "Something Else" and manually partitioning and creating an EFI in your install drive, will still install grub to the first EFI partition it finds, even if you are following a guide like this to avoid wiping out the MBR/Bootloader and to install the EFI boot loader to the correct partition for Linux Mint/Ubuntu/Debian .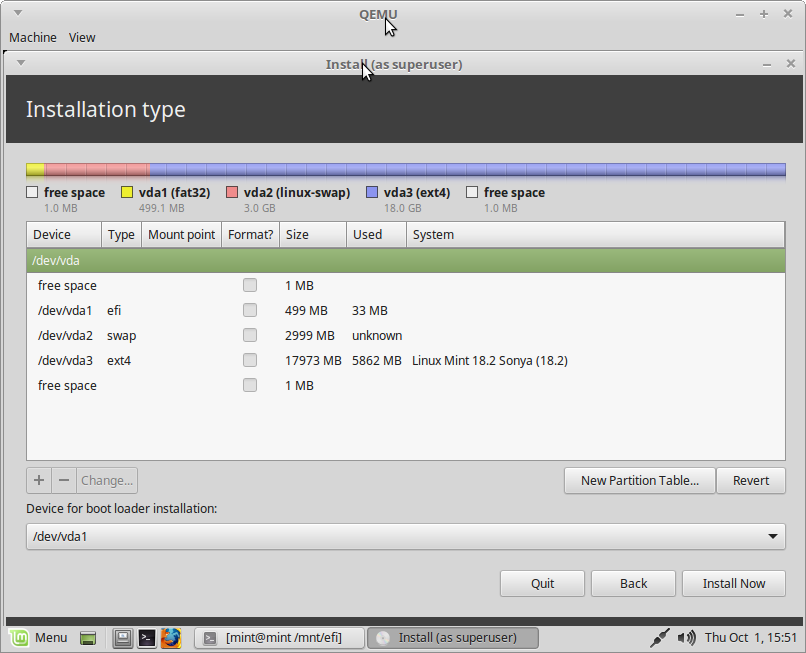 Normally if you have Windows or another OS installed on the primary drive, it will overwrite the Windows Boot Loader no matter what you tell it.
Solution
Here is how you can fix your Linux on the destination drive by fixing the EFI boot loader/partition and reinstalling grub correctly.
Tags:
linux, mint, ubuntu, ubiquity, installer, efi, installed, partition, solutionjust, fyi, ignores, loader, mbr, legacy, horribly, choosing, quot, manually, partitioning, creating, install, grub, wiping, bootloader, debian, os, primary, overwrite, destination, fixing, reinstalling, correctly,