Are you new to the company, datacenter or a third party who is responsible for deploying a fleet of servers from scratch.
The first step is to normally login to the KVM so you can perhaps manually reinstall, PXE boot the Cloud Image or reimage/reinstall an OS but you need access to the KVM/IP or what Dell calls iDRAC.
It's common that you may have forgotten this information or that another employee or colleague has changed the info and did not tell you, that they have left the company/project and no ones knows it.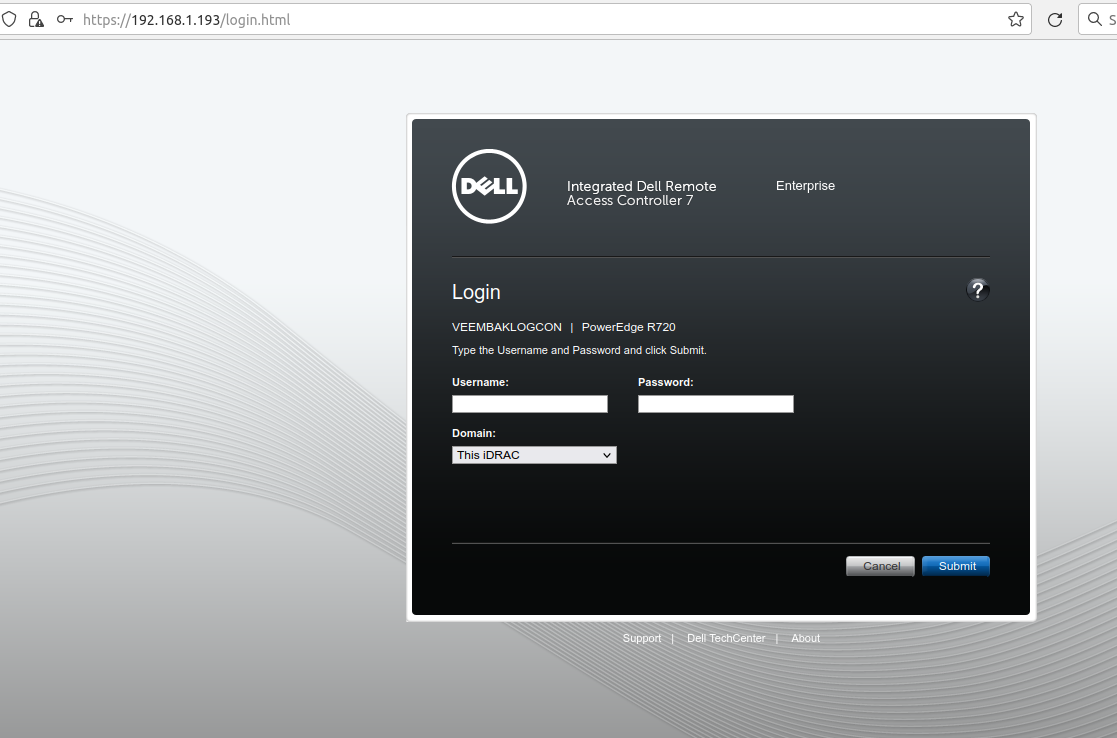 Default Dell iDRAC Login Information
The default user information is normally as follows per Dell.
username: root
password: calvin
We can assume that calvin was someone important to the devs or perhaps one of them!
How To Reset the Dell iDRAC Password
You'll need physical direct access or someone with it (eg. your favorite datacenter technician) OR if you have a separate KVM/IP solution that is literally plugged into the VGA and USB, giving you remote access without needing iDRAC.
1.) This varies by server model but the general process is to power on or reboot the server and smash F2 until you get into the BIOS/SETUP
2.) Navigate to the iDRAC Settings -
3.) At this point you can either default everything which wil restore the default root/calvin login information or you can go to "User Settings" and change the username and password.
*Also be sure that the user is set to "Enabled" and not "Disabled"
4.) Save the settings, and click the "Finish" Button in iDRAC config and then click on Exit to leave the BIOS and restart.
After this the new password should be active and enabled.
Reset Password Didn't Work and You Can't Login to DRAC still?
Make sure you did Step #4 above
RAC0212: Login failed. Verify that username and password is correct.
If in doubt just reset to defaults and be sure the network settings are as you want them (eg. DHCP or Static).
Tags:
dell, poweredge, server, idrac, kvm, ip, default, username, password, reset, login, solutionare, datacenter, deploying, fleet, servers, manually, reinstall, pxe, reimage, os, colleague, info, user, follows, calvin, devs, ll, eg, technician, plugged, vga, usb, varies, reboot, bios, navigate, settings, wil, restore, quot,