This seems to have changed for RHEL 8 where a normal dracut to update your initramfs creates a system that only boots for the running kernel. For example if you have Kernel 5 and then chroot into a RHEL 8 variant which uses kernel 4.18, and run dracut, it seems that by default the system will be unbootable.
It is also the case that if you move your RAID array or drives to another server that it will be unbootable, because dracut seems to only include modules needed for the current running kernel or system.
Take an example screen below, you'll see the dracut without -N which means --no-hostonly, is small and unbootable at 27M, at least in the circumstances that I describe (this issue does not seem to impact new Debian based installs).
If you find that your system is unbootable after a migration or chroot install and have a small initramfs, it's worth a shot to rebuild it with -N. Also consider that you should check and update the grub.cfg and /etc/fstab to make sure the correct UUIDs are used and present.
You'll see the second example with -N produces an 89M initramfs which is essentially a rescue image that contains all possible kernel modules, which means it supports all possible devices, which is what we want. I don't see why it's important to save 62M of space at the expense of the OS being unbootable.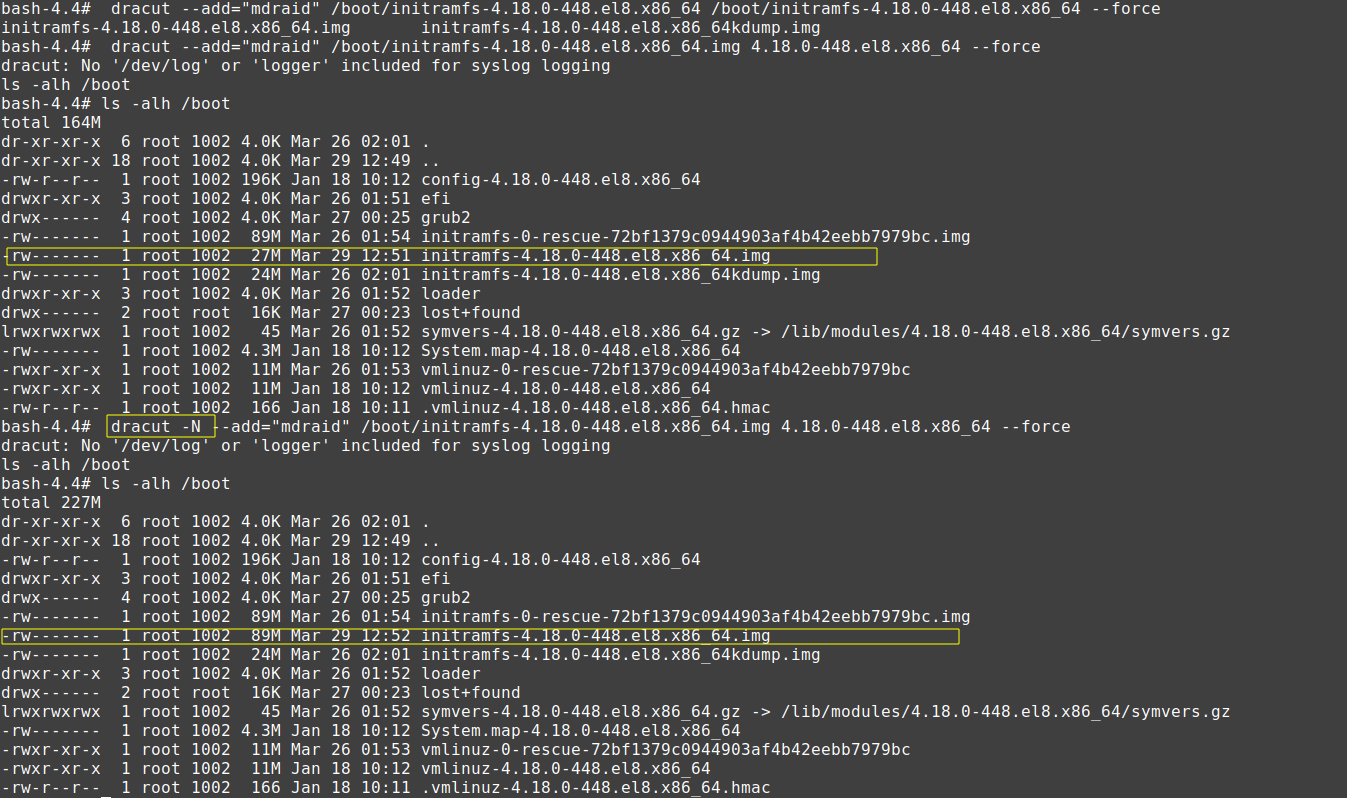 Tags:
rhel, centos, alma, linux, rocky, booting, raid, servers, dracut, initramfs, kernel, modulesthis, update, creates, chroot, variant, default, unbootable, array, server, modules, ll, hostonly, debian, installs, migration, install, rebuild, grub, cfg, etc, fstab, uuids, produces, essentially, contains, supports, devices, expense, os,